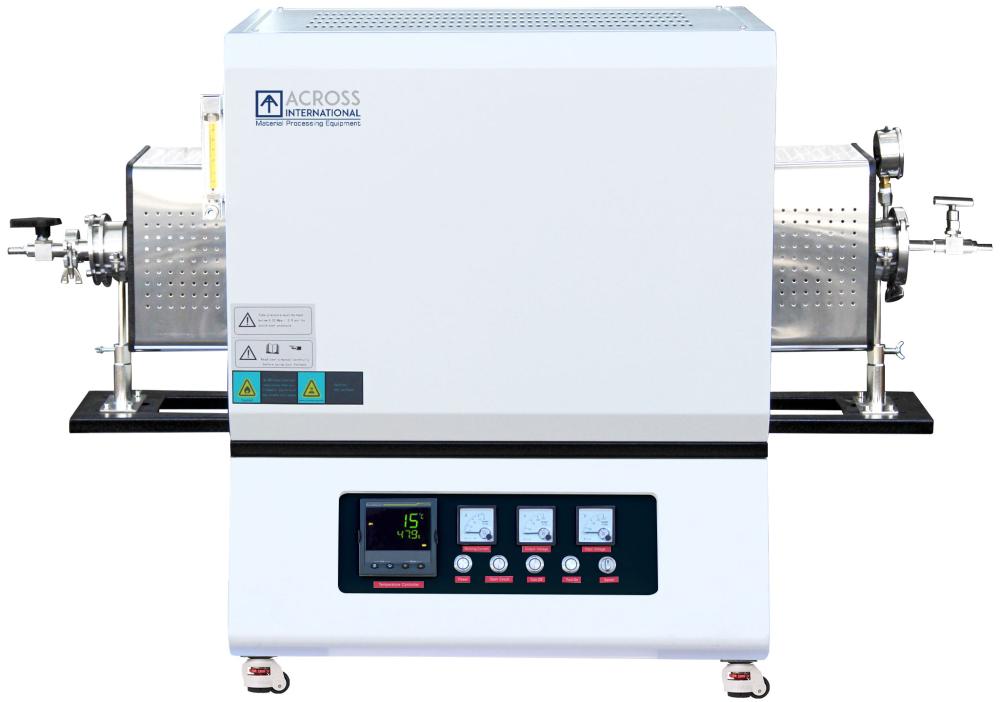 TF1400 series tube furnaces feature a chamber with Mitsubishi (Japan) high quality alumina fiber insulation and SiC heating elements. A dual-wall steel internal housing helps minimize heat loss to exterior surface.
Furnace operation is controlled by Eurotherm (UK) digital multi-segment controller with built-in digital communication port, allowing the user to connect to a PC for remote control and monitoring of the furnace. You can also save or export test results.
Features
Compact, portable and lightweight design.

Standard package includes set of stainless steel vacuum sealing flanges with valves and pressure meter.

Microprocessor based self-tuning PID control provides optimum thermal process with minimal overshoot.

Multiple atmosphere processes in a single cycle are possible (ex: binder burn out in air and parts sintering under rough vacuum or inert gas environment.)

Built-in ammeter and dual voltmeters for easy monitoring and troubleshooting.

Built-in computer interface.

Long life type S thermocouple.

ETL and CE certified, standard.
Safety

Overheat protection shuts down the furnace if temperature is outside of acceptable range (refer to controller's manual) or when the thermocouple is broken or malfunctions.

Power failure protection resumes furnace operation right after the point of failure when power is reestablished.
Warning! NEVER fill furnace with explosive gases, including Hydrogen, Carbon Monoxide and Methane.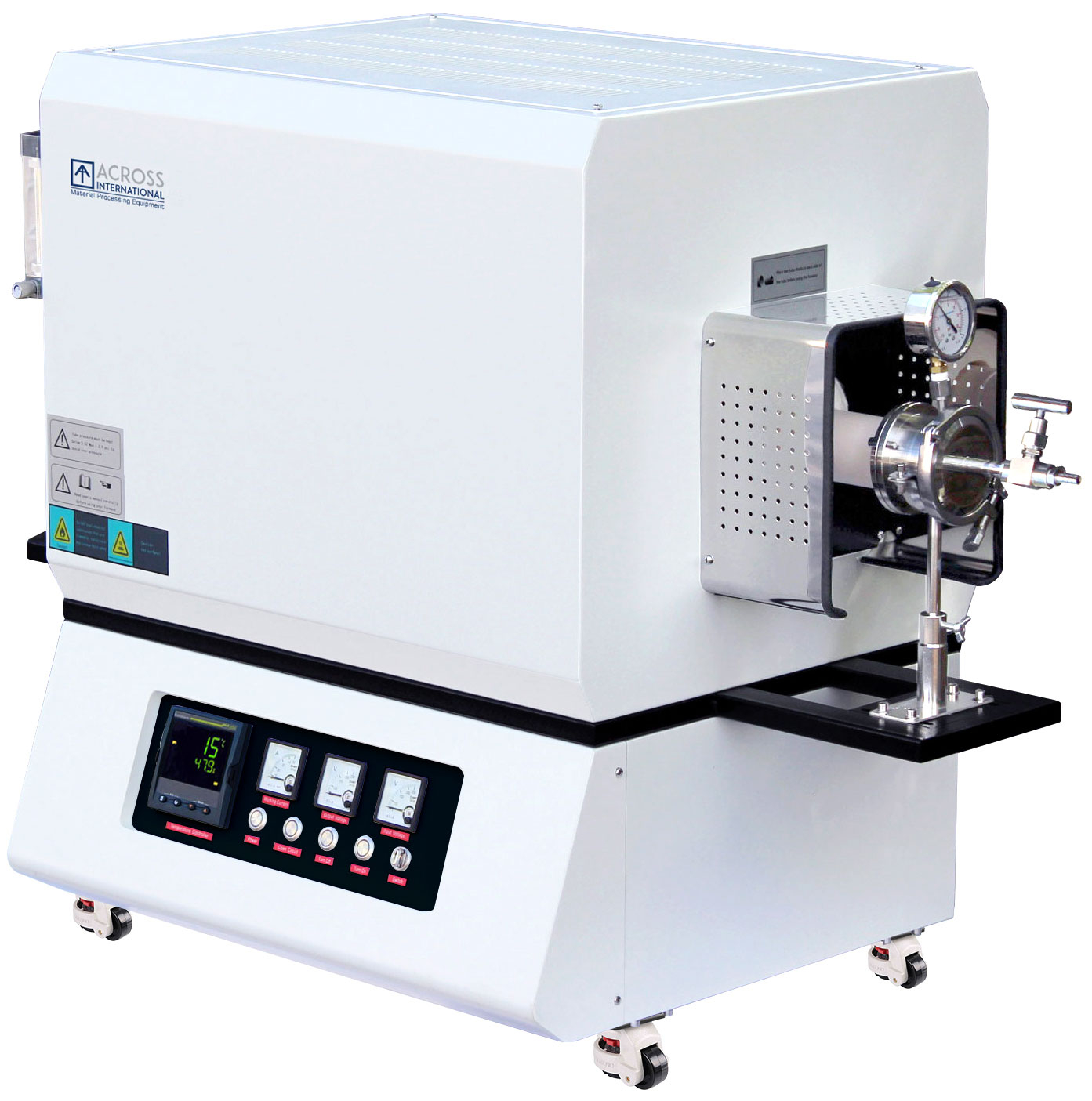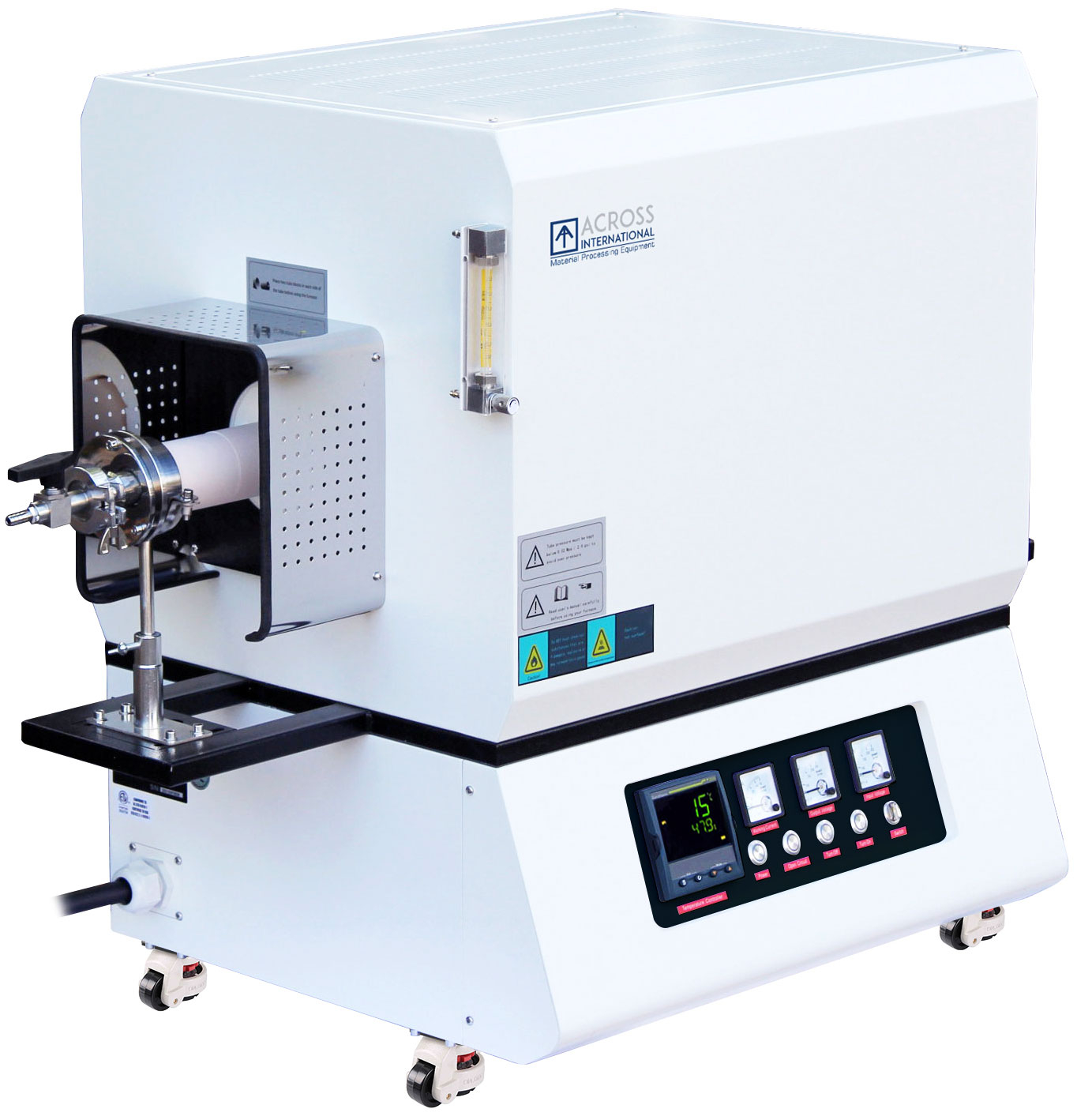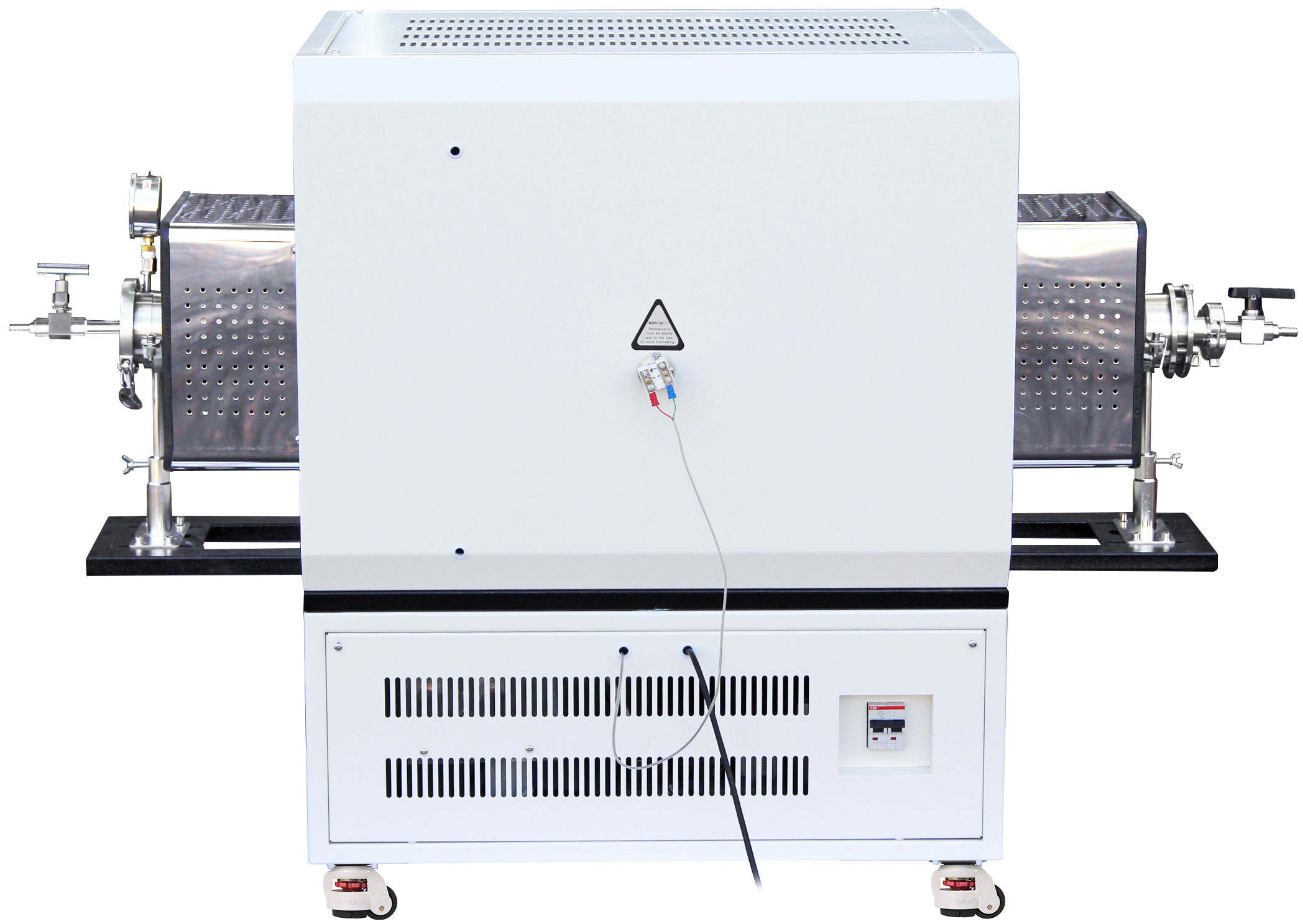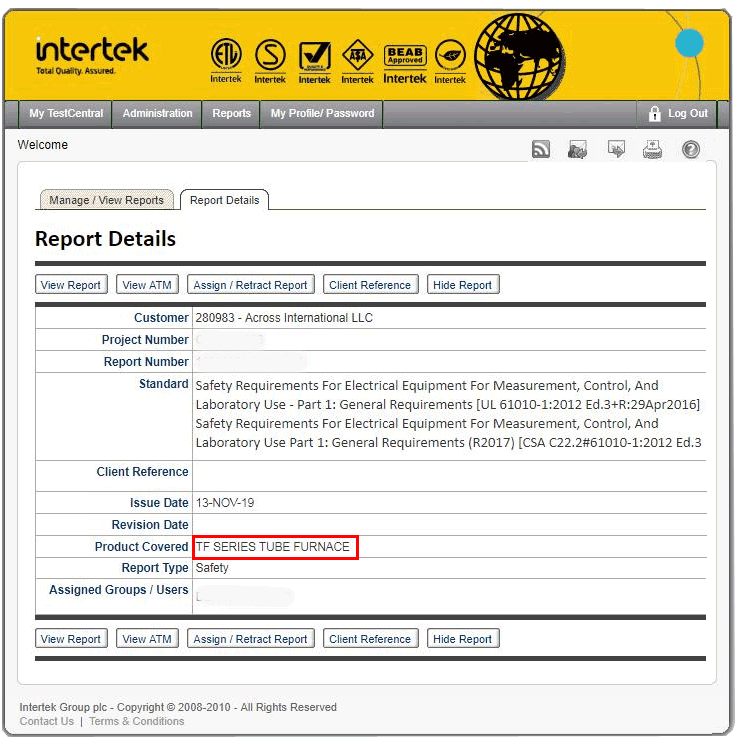 How to Install an Across International Tube Sealing Flange