SST Storage Drawers with 2" Boxes for Ai G18 -86C Freezers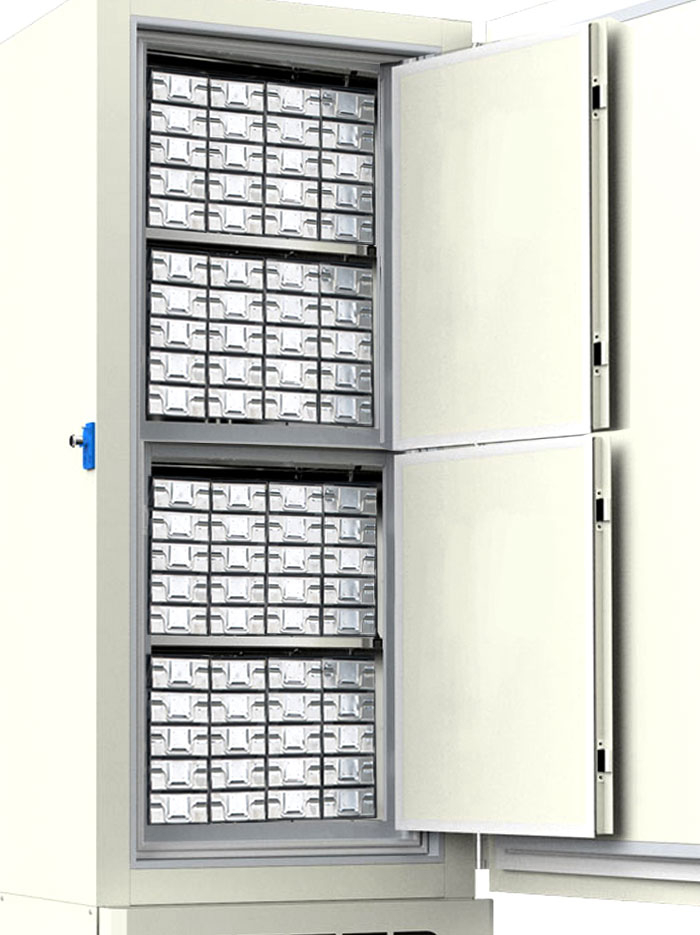 Stainless steel drawer sets with 5 x 5 x 2" (WxDxH) storage cardboard boxes for Ai Glacier G18 -86°C ultra-low freezers. Price includes 16 drawer sets, 80 drawers and 400 cardboard boxes.
This listing is for the stainless steel storage and cardboard boxes ONLY, ULT freezer sold separately.

Specifications
Drawer set style: 5-stack

Max. drawer sets per freezer: 4 x 4 = 16 pcs

Drawer set dimensions: 5.5 x 27 x 11.5" (WxDxH)


5 x 5 x 2" (WxDxH) cardboard box each drawer set: 5 x 5 = 25 pcs

Max. 5 x 5 x 2" (WxDxH) cardboard boxes per freezer: 25 x 16 = 400 pcs